Teeth - Dentition
Teeth are hard bony structures in the oral cavity that are variously modified to capture, tear, cut or grind food material before it is swallowed. This simulation will help the user to inspect both outer and inner view of the teeth by observing the characteristics or condition of the teeth.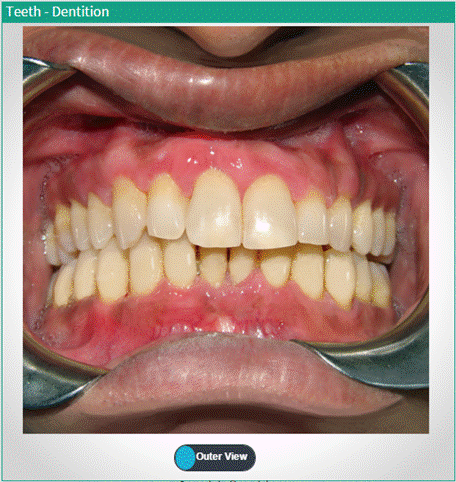 Simulation Type

Condition, Using Graphics

Gender Specific

No, common graphics for both gender

Conditions Simulated

●     Normal Dentition

●     Cavities

●     Exposed-tooth

●     Fractured

●     Gingivitis

●     Malocclusion

●     Worn-fillings

 

Procedure

●     Take the simulation by clicking "Teeth - Dentition" menu provided under the "Examination of  ENT" menu

●     Click on the "Inner/Outer view" toggle button to inspect the inner view and outer view of teeth. The button is enabled only if required to  inspect the teeth, both inside and outside.