Solving the Drug-Drug Interactions
The system checks for any drugs interacting with other drugs within the same finding or under other selected findings. The drug interaction data is displayed on the right panel with the heading "Drug Interaction Details". If there is no drug interaction between any of the selected drugs, the user is free to proceed.
If there is an interaction between drugs, then the possible side effects of the drugs when prescribed together is displayed on the 'Drug Interaction Details' panel on the right and those headings of the drugs interacting is highlighted in red colour.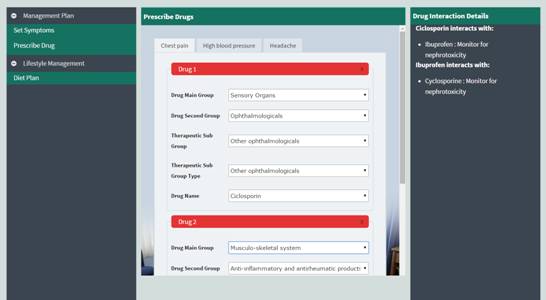 Once the user resolves this drug interaction by selecting another drug that do not interacts, the 'Drug Interaction Details' is reset to the new message and the highlighted drug heading colors are reset to its defaults.